What is Air Duct Cleaning and Why Should We Have it done?
12/10/2019 (Permalink)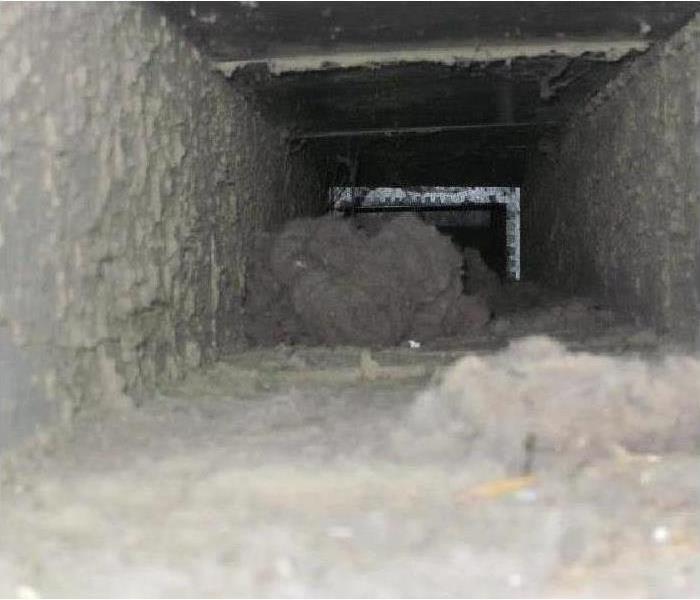 Duct cleaning generally refers to the cleaning of various heating and cooling system components of forced air systems, including the supply and return air ducts and registers, grilles and diffusers, heat exchangers heating and cooling coils, condensate drain pans (drip pans), fan motor and fan housing, and the air handling unit housing.
If not properly installed, maintained and operated, these components may become contaminated with particles of dust, pollen or other debris. If moisture is present, the potential for microbiological growth (e.g., mold) is increased and spores from such growth may be released into the air of your commercial business. Some of these contaminants may cause allergic reactions or other symptoms in people if they are exposed to them.
Ventilation systems are often the biggest culprit in poor indoor air quality. Make it a priority to inspect the ductwork of your business.
If your HVAC has been operating for some time without attention, it could be circulating one or more of the following:
Dust
Pollen
Odors
Dirt and debris
Other contaminants
The benefits of servicing your HVAC unit include:
Helps to restore peak energy efficiency.
May help to eliminate offensive odors.
Helps reduce the potential for mold growth.
For more information on air duct cleaning, call us at SERVPRO of Fort Smith today, 479-452-8282