Electrical Fires
7/21/2023 (Permalink)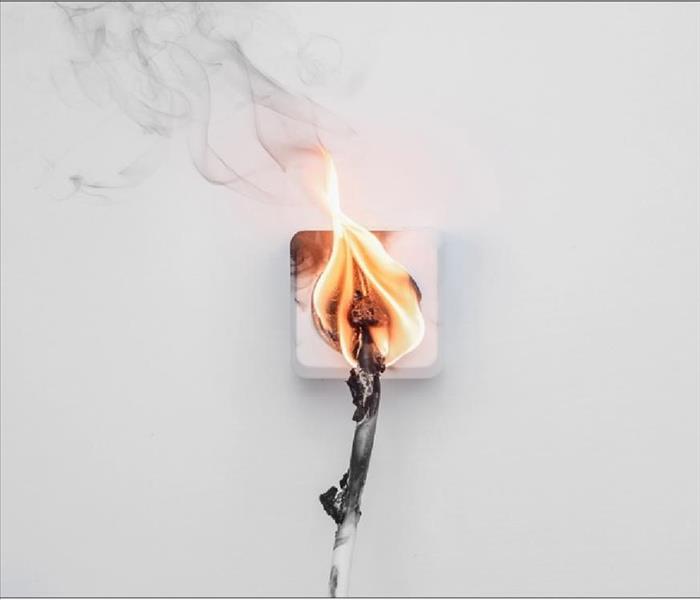 Houses go up in flames in about three minutes, eight times faster than they would have 50 years ago. By the time you see the fire, it's too late to do anything but evacuate.
Having an emergency plan in place is crucial for times like these. Most do not know that water is a huge no-no for electrical fires, can increase your risk of electrocution, and will do nothing to safely smother the fire.
You may not see signs of an electrical fire in your home or business, but the following problems put you at risk.
1. You Have Damaged or Old Wiring
2. Lights Dim for No Reason
3. Use a Lot of Power Bars and Extension Cords
Also, beware if your breakers keep tripping, or if there are charred, discolored outlets and switches, you may need to take precautions to assure your home or property is safe and properly wired.
SERVPRO of Fort Smith is a leading fire damage restoration company and we specialize in removing water after the firefighting efforts, especially following an electrical fire. Our professionals assess the damage and handle the cleanup and restoration process from to start to finish. We even perform smoke and odor removals to assure we make your business or residence "Like It Never Even Happened."
Call us today for a FREE Estimate!